Middle School Parent Resources
Celebrate You Middle Schooler
Celebration in the life of every child is important! This guide will help you find everyday moments to celebrate with some fun ideas.
Helping kids learn how to be responsible with cell phones is a pretty big deal. This awesome resource will help you communicate clear expectations with your kids.
Crisis Conversation Guide
Our world is filled with tragic events, and sometimes that tragedy hits close to home. This guide will equip you to help your middle schooler navigate tough situations.
A discussion about faith looks different at every phase. This Phase specific Faith Conversation Guide will get you ready to talk to your middle schooler about faith.
Health Conversation Guide
Building healthy habits is important at every phase of a child's life. This guide will help you start or continue the conversation.
Talking about money is fun. No, really! Well, at least it is with this fun family activity kit
Sexual Integrity Conversation Guide
Are we really going to talk about this? If you want your kids to grow up with sexual integrity, then the answer is – YES! This guide will help you navigate these conversations with your middle schooler.
Technology Conversation Guide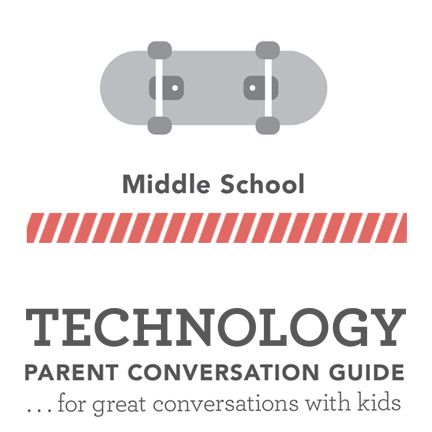 Technology is on an ever-increasing rise, and it's becoming a greater presence in the lives of students. Start the conversation with your middle schooler today.